Developed for Gas & Industrial Applications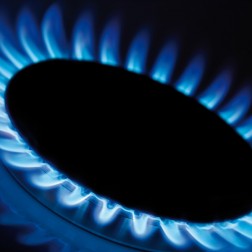 Many of Viking Johnson's pipe fittings can also be used for gas projects, they include FlexLock, HandiRange, MaxiFit, MegaFit & UltraGrip. Size range is from DN40 to DN600 and gas pressures up to 5 bar.
FlexLock is available with nitrile gaskets for ductile iron & steel applications ideal for natural gas, petroleum & low aromatic fuels.
HandiRange is a repair product, ideal for corroded and cracked pipe work.
MaxiFit and MegaFit are universal pipe fittings for use on a wide range of pipe materials up to 5 bar.
UltraGrip has been specially designed with a unique profiled gasket for use on even badly corroded pipe surfaces for leaking ferrous gas mains.
Many of our pipe fittings, including Dismantling Joints, Large Diameter, QuickFit, Marine, Specialist Joints and Flow Control products are suitable for industrial applications. They are approved for use with oil-based and petroleum products, chemicals, sewage and other general industrial processing.
The Resilient Seated Gate Valve enables bi-directional flow control and is suitable for drinking water and other neutral liquids.
The MultiPort Plug Valve allows 3 way flow control and flow diversion for water and industrial applications.