HandiRange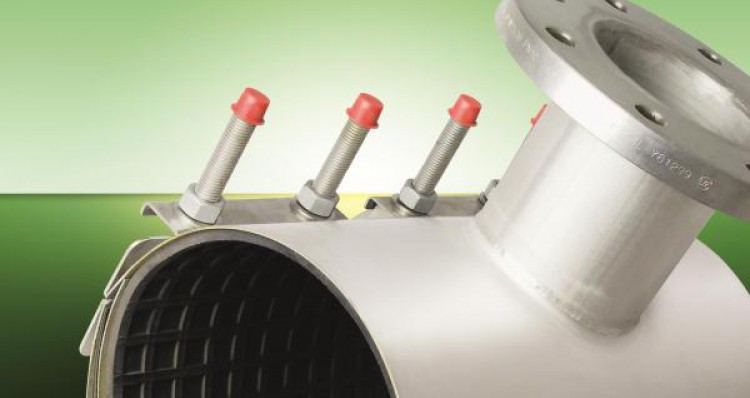 A Permanent Repair Solution for Small Bore Pipes
The HandiRange is a comprehensive range of stainless steel repair and tapping products, designed to serve the needs of today's water industry. The HandiRange comprises HandiClamp, HandiTap, HandiBand & HandiTee.
Available in various clamp lengths and suitable for virtually any pipe material, HandiRange products are available with either EPDM or Nitrile gaskets, with a maximum operating temperature of 40°C.
Stainless Steel Construction
HandiClamp is contructed from 100% stainless steel and offers permanent repair for many types of pipe damage from DN50 (2") to DN1000 (24"). The HandiTap range offers the same design and construction features as the HandiClamp but has various female BSP outlet options, offering a quick, cost effective method of replacing service connections under pressure. The HandiTee range is extremely useful to make simple flanged connections on pipelines under pressure due to its lightweight and easy installation. Finally, HandiBand is a high quality repair clamp designed for localised damage on small bore pipes DN15 to DN50 (1/2"-2").
Types of damage that HandiRange will seal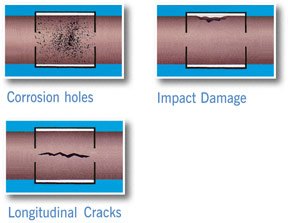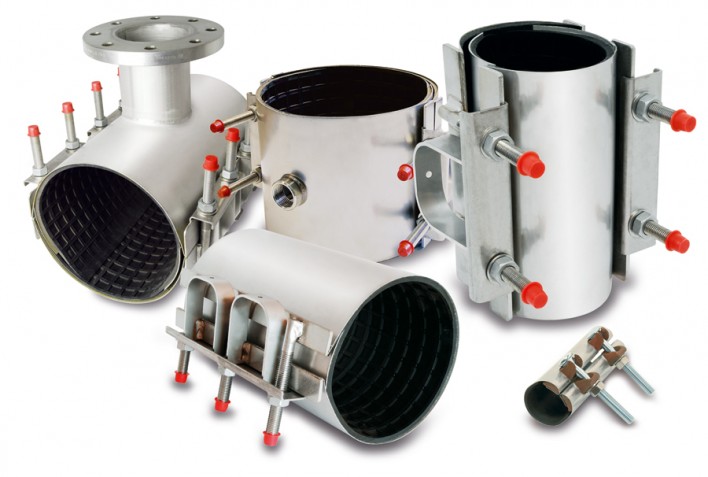 Note: HandiRange products will repair localised damage only. The maximum diameter of the hole in PE pipe that can be repaired by HandiClamp varies according to pipe diameter and clamp length.
Applications