UltraGrip Amplified Reducing Coupling
UltraGrip Amplified Reducing Coupling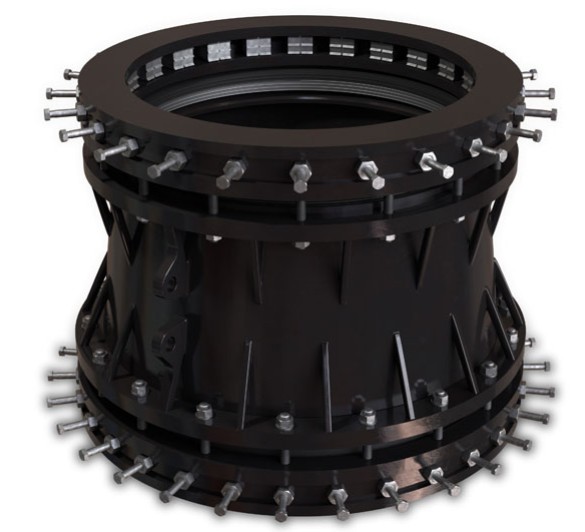 The extension to the proven UltraGrip range of wide tolerance restrained fittings now includes DN700 and DN800 sizes, which are ideal for new lay and large scale infrastructure projects.
All adaptors and couplings in the Amplified range are rated 16 bar, plus there is a full set of 2D and 3D CAD and BIM models.
The UltraGrip restraint system is equipped with a unique sealing and gripping technology that allows water utilities contractors to repair pipelines faster, without the need for external restraints, like for example thrust blocks.
When pipes are distorted or out of round the UltraGrip's market leading 35mm tolerance provides more clearance to ensure a simple connection.
4° angularity at each end covering the entire range including top and bottom tolerance. This feature eliminates the need for installers to measure the pipe to calculate the allowable angularity.
Pipe Materials






Applications