Times Past
Viking Johnson's roots date back to the 1930's when Johnson couplings were made by the Victaulic Company Ltd, part of the Stewarts & Lloyd steel group. The package of S&L steel pipe and Johnson couplings was very successful and installed on many pipeline projects worldwide.
1967 saw nationalisation of the major steel companies, including S&L, and Viking Johnson became part of British Steel Corporation's Tubes Division. This Company continued until 1983 when, under Margaret Thatcher's conservative government, the non-steel making parts of BSC were privatised and Victaulic plc was formed through an employee buy-out. In 2003, Viking Johnson was one of several businesses bought by Crane Ltd.
Until 1980, the majority of Viking Johnson's output was concentrated on just a dedicated range of couplings. Since then, in each decade that followed important new products have been developed and the portfolio has greatly expanded.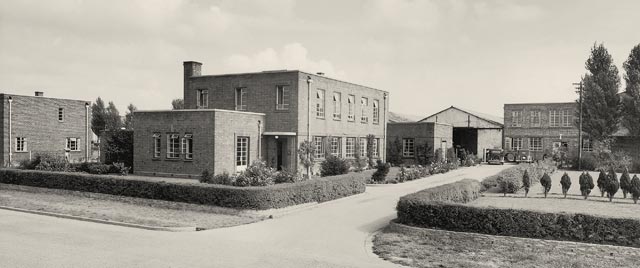 Viking Johnson - Beginnings…
1919 The Victory Pipe Joint Company was formed shortly after World War 1
1927 Company name was changed to Victaulic Company Ltd. Stewarts & Lloyds steel producers acquired 70% stake in the same year
1930 Original Johnson Couplings made by The Victaulic Company Ltd. (part of Stewarts & Lloyds)
1942 Victaulic moved to ten acre green field site in Hitchin
1980s Introduction of many new products - MaxiFit, FlexLock, EasiClamp
1990s AquaGrip, HandiClamp, Juno, MegaFit, LinerGrip
2000s UltraGrip, AquaFast
2005 75th Viking Johnson anniversary - click here for brochure (PDF 6MB)
2009 Through Bore Hydrant SBWWI best product innovation award
2010 Next Generation UltraGrip and Remote Repair Clamp - the latter won SBWWI best product innovation award
2012 Multi-million pound investment in manufacturing