Flexlock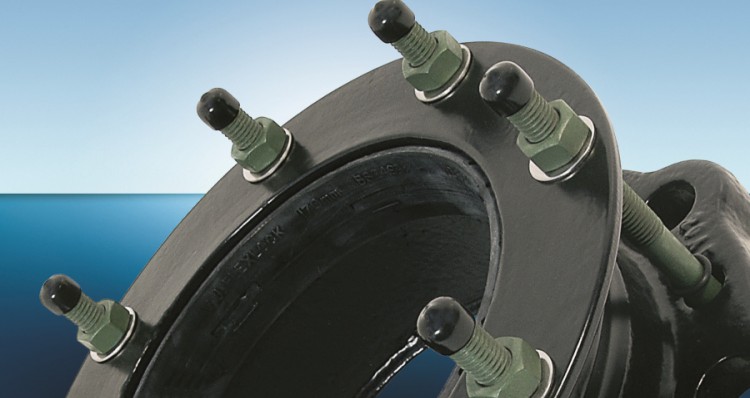 Self Anchoring Joints
The FlexLock system provides a self-anchoring method of joining ductile iron or steel pipes and offers a cost effective, quick and simple alternative to traditional anchoring systems such as site welding, harnessing or thrust blocks.
Above Ground or Buried Application
FlexLock is a unique pipe jointing system that is fully end load bearing. Gaskets have embedded stainless steel teeth that grip the outer surface of the pipe, yet still allow for angular deflection of pipes in service. This prevents pipes from separating under pressure loads, making FlexLock ideal for above ground and buried applications, soft ground conditions or temporary pipe work.
End Load Restraint
Available as flange adaptors and couplings, FlexLock works on the same compression joint principle as standard Viking Johnson products but as the compression bolts are tightened, the stainless steel teeth grip around the outside diameter of the pipe, providing a fully end load restraint joint. Internal pressure in the pipe causes the assembly to lock firmly providing a leak proof joint.
The FlexLock range consists of couplings and flange adaptorswith nominal sizes from DN50 (2") up to DN300 (12") andare suitable for use on cold potable water pipelines witha maximum operating temperature of 40°C.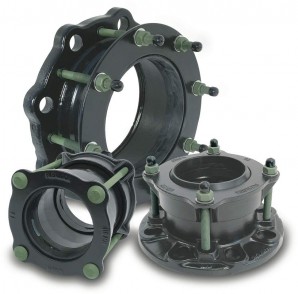 Applications


Flexlock Product Range