MegaFit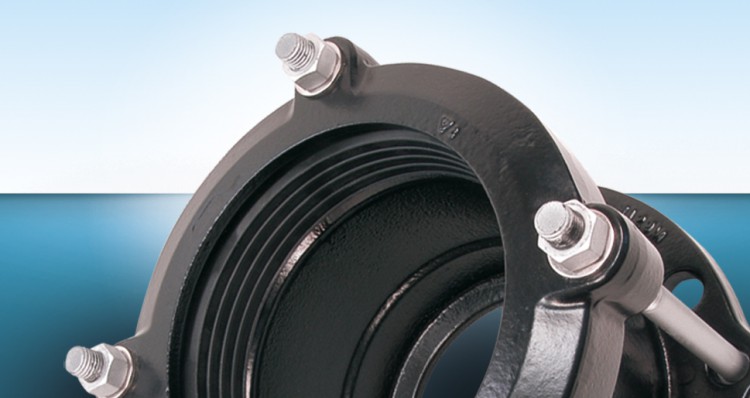 Universal Pipe Fittings
The MegaFit range of universal pipe fittings represent the very latest in mechanical pipe coupling technology, with products designed to connect plain ended pipes of the same nominal bore, with same or different outside diameters. One coupling is able to connect steel, ductile iron, PVCu, cast iron and asbestos cement pipes, thereby reducing stocks.
Simplifies Stock-holding & Installation
MegaFit products are designed for use in repair situations where the exact outside diameter of the pipes are unknown. An OD tolerance range of up to 34mm is offered, which has the effect of reducing stockholding, down to one size per nominal diameter, also simplifies installation.
Simple, Reliable Seal
The MegaFit range design incorporates end rings which are designed to enclose the gasket. The unique 'slide easy' gasket provides maximum sealing pressure, even on scored, pitted and corroded pipe surfaces through its distinctive circumferential ribs offering a simple installation and guaranteed seal.
Approved Quality
The MegaFit product range includes couplings and flangeadaptors, which are available from DN50 (2") to DN300(12"). All models are designed and manufactured under quality management systems to BS EN ISO 9001 and have been tested by Viking Johnson's comprehensive in-house research facilities to the most exacting performance requirements of the UK Water Regulations Advisory Scheme (WRAS) and also conform to the American Water Works Association specification AWWA/ANSI C.219 for bolted couplings.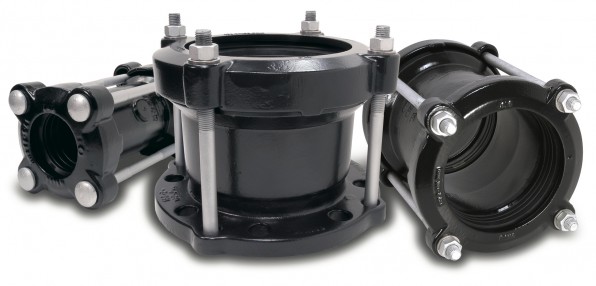 Applications


MegaFit Product Range