Ground Movement & Pipe Repair

MaxiFit and EasiRange from Viking Johnson offer a rapid repair solution for the vast majority of repairs needed by Utility Companies.
Most of us have been enjoying the long warm summer period in the UK
It's reported to be the driest for 50 years and has seen several water utilities introducing hosepipe bans.
However, the prolonged dry season has dried out the soil more than normal, which will have ramifications for the water & waste water networks in the following months.
When the rains finally come, and if, as climate change is predicting they are heavy intense downpours this could lead to rapid swelling of the soil and ultimately significant differential pipe movements.
---
Rapid Repair For At Risk Pipes
Particularly at risk, are old cast iron pipes, that make up a large percentage of the UK water distribution network.
These pipe types are more brittle and prone to cracking and any differential ground movement has the very real potential to crack and damage these pipe networks, leading not only to loss of water, which is an emotive issue with customers, but can cause significant interruption to mobility & regular supply.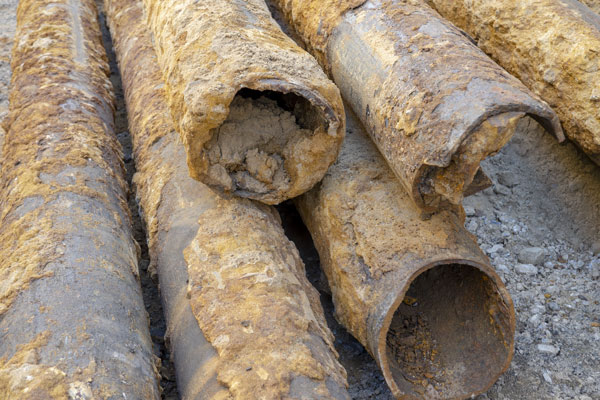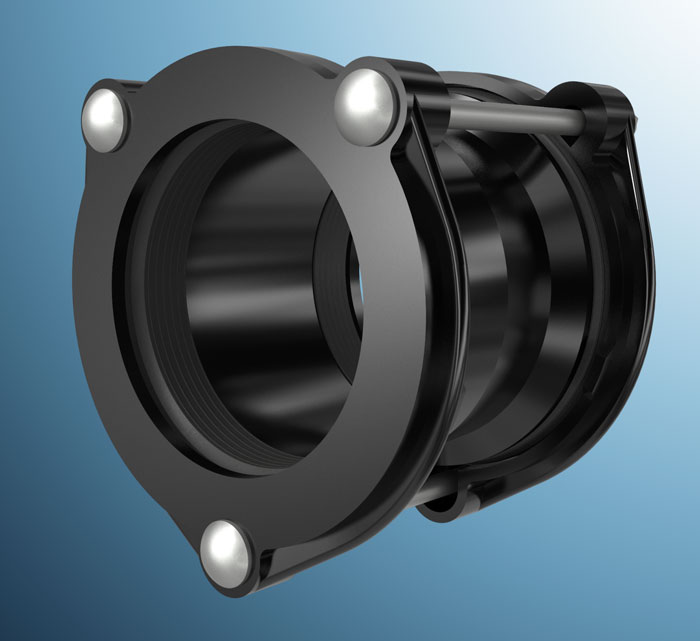 MaxiFit is a range of wide tolerance versatile couplings, reducing couplings and flange adaptors that can accommodate multiple pipe materials, including cast iron, ductile iron, PE steel, asbestos cement and PVC across a wide range of pipe OD's from DN40 to DN700.
Since launch in 2003 over 7 million units have been sold worldwide which testifies to a tried and tested "go to product" to repair damaged pipelines.

EasiRange is ideal for smaller breaks and repairs. The range includes the EasiClamp which has a 100% circumferential waffle gasket that provides a leak tight seal with a working pressure of 16 bar and is WRAS approved.
Available in sizes DN50 to to DN700 Plus, all EasiRange products can be installed under pressure so there is no need for costly main shutdowns.
---
Possible Ground Movement Scenarios
Let's look at 2 possible scenarios. Differential ground movements that crack pipes will more often result in pipe misalignment, which depending on the extent of the heave will require different approaches to repair.
Scenario 1 - Pipe Misalignment
If the operators repairing the leak are not able to realign the pipes then the only solution is to cut out a section of pipe and introduce a short length of new pipe. With MaxiFit offering 6o angularity, 100mm of differential movement can be accommodated by using a 1 metre section of new pipe.
In addition, an added benefit is with MaxiFit being flexible it can continue to accommodate further ground movements thereby reducing future stress in the pipeline.
See the MaxiFit Range >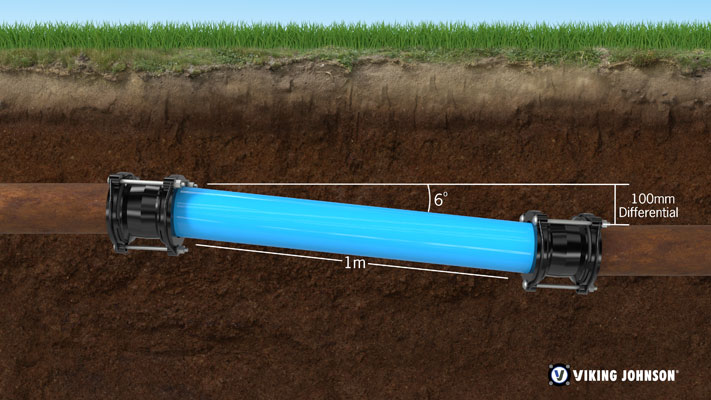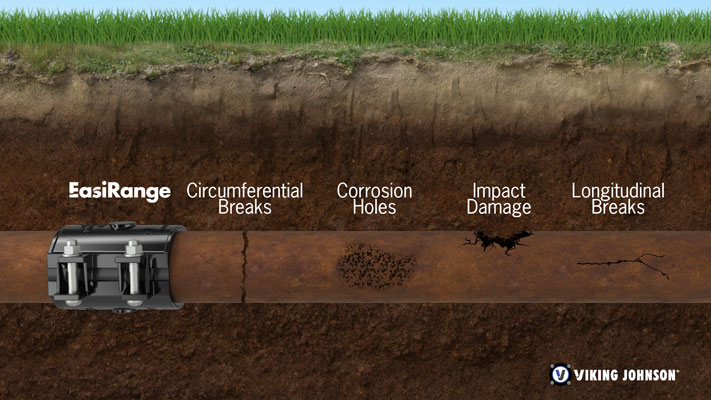 Scenario 2 - Small Differential Movement
If the differential movement is small, Viking Johnson offers the four bolt EasiClamp which provides a quick solution to effect the repair.
Once the product has been installed over the damaged pipe, selective tightening of the four bolts allows an operative to re-align pipes that have circumferential breaks, corrosion holes, impact damage or longitudinal cracks that have moved apart in service.