About Viking Johnson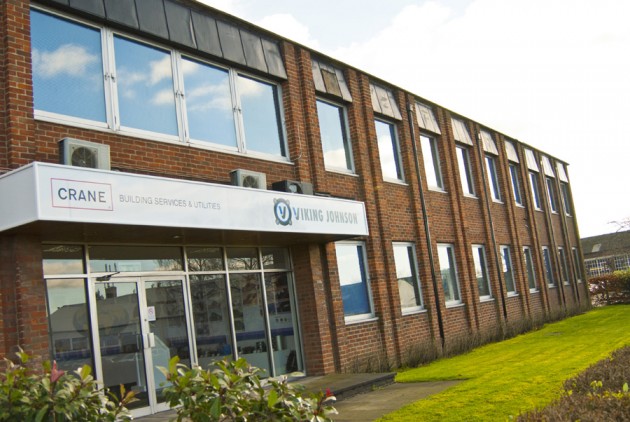 Our Heritage
Crane Building Services & Utilities forms part of the Process Flow Technologies group within Crane Co., which was founded in 1855, and now is a New York Stock Exchange quoted company with a market capitalisation in excess of $2bn, providing a range of innovative pipe fittings and couplings across multiple industries.
Crane Limited was founded in 1919 making malleable iron pipe fittings and valves and Crane Building Services & Utilities has been created as a result of Crane Ltd. acquiring Viking Johnson, Helden and WASK in 2003, and Hattersley in 2004. The most recent acquisition was Delta Fluid Products in 2008. Each of these companies has a long and distinguished history:
Crane Limited founded in Ipswich 1919
Viking Johnson founded in Hitchin in the 1930's
WASK founded in Keighley in 1888
Delta Fluid Products founded in St Helens in 1900
The name Crane speaks of who we are, what we stand for and how our customers perceive us: a company with history and tradition, but also a company that is innovative, quality minded and one which acts with integrity, still holding to the resolution of its founder.
Crane Co. was founded on 4th July 1855 by Richard Teller Crane who made the following resolution:
"I am resolved to conduct my business in the strictest honesty and fairness; to avoid all deception and trickery; to deal fairly with both customers and competitors; to be liberal and just towards employees; and to put my whole mind upon the business.."
The essence of this resolution is the business policy of Crane Co. today.
Brands & Products
Crane Building Services & Utilities comprises a portfolio of leading brands, for building services, famous names are – Crane Fluid Systems, Hattersley, NABIC, Brownall, Rhodes, Wade and IAT. For the utilities sector – Viking Johnson, WASK, Posiflex, Helden and Sperryn ensure a comprehensive product portfolio including a full range of pipe fittings such as couplings, adaptors, joints and valves, serving the water & gas industry. Our portfolio includes many products designed for specialist environments and applications such as marine couplings, or joints approved to UK Coal Specification, for instance.
Expansion Joints
Posiflex expansion joints provide stress relief in piping systems caused by thermal and mechanical vibration and/or movement and can also be utilised to overcome problems of noise. These expansion joints are flexible connectors fabricated from a wide range of rubber compounds, open or filled, single or multiple arch and designed to accommodate the needs of individual pipe systems conveying materials as diverse as fluids, food stuffs, chemicals or crude oil.
Water & Gas Equipment
WASK is a market leader in the supply of pipe fittings and pipeline maintenance equipment for the global water and gas markets. Aquastop flow stopping equipment provides an effective solution for temporarily stopping flow in an operating pipeline enabling repair and renovations to be carried out without disruption to the customer. Complementing Aquastop is Hydrant Wizard which enables replacement of defective fire hydrants without interruption of flow in the mains.