Hydrant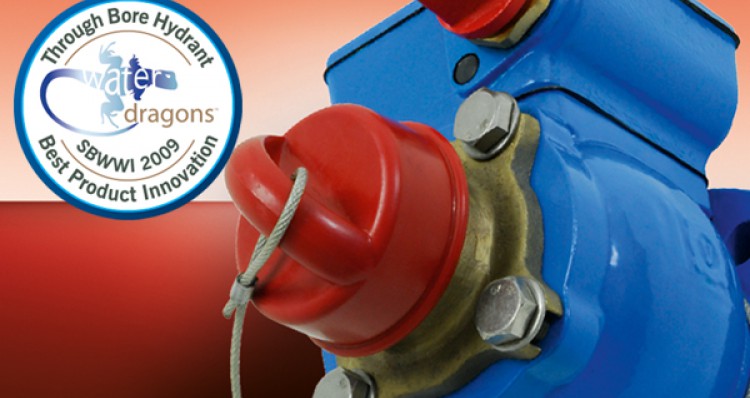 A Major Step Forward for Pipework Repair and Maintenance
Viking Johnson is a world leader in pipe joint, repair and flow control products for the water & waste water industry.The new unique Through Bore Hydrant (TBH) provides unobstructed vertical access through a standard type 2 fire hydrant allowing for a wide range of activities to be undertaken whilst the main is still under full pressure. Typical applications include, pipe work inspection and replacement along with the renewal of fittings and monitoring the pressure and quality of water. Internal inspection can be made using a miniature camera, hydrophone or acousticimaging equipment. In addition, the ability to pinpoint the exact location of a leak is a huge step forward in effective leakage management. Industry targets set by Ofwat include better management of the existing pipe work infrastructure.
Current Practice
Current practice is to isolate the fault and then depressurize & drain pipework as required. Every time this procedure is undertaken the Utility Company has to notify each household affected, accept the loss of treated water and flush the system through before resuming supply. Furthermore, substantial costs can also be incurred in locating the leak and excavating large sections of the road and footpath, and of course with subsequent reinstatement. Other disadvantages include traffic disruption and issues with ensuring Health and Safety procedures are adhered too. Installing the new TBH can make many current practices redundant as well as enabling cost effective solutions for improving efficiencies within the water supply network or pipework system
Award Winning
The Through Bore Hydrant, won the coveted SBWWI Water Dragons Innovation Award in 2009. It meets BS750, BS EN 14339 standards and is Kitemark accredited and constructed of WRAS approved materials, for use with potable water.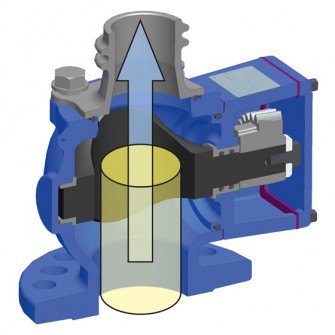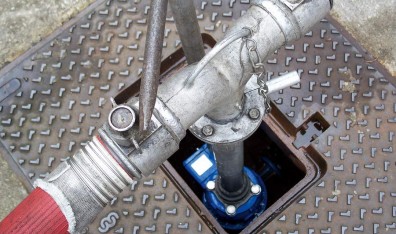 Technical Specification
Ductile Iron Body, Plug and Gearcasing and Spindle Cap
Size DN 80mm
To BS750:2006, BS EN 1074-2:2000, BS EN 1074-6, BS EN 14339
2½" Stainless Steel London Round Thread Outlet to BS 750
Universal Inlet Flange Drilling to BS EN 1092-2N PN10/16 also BS10 table D & E
Stainless Steel Pinion / Non-Rising operating spindle
Suitable for buried service
Welded nickel machined seat for improved corrosion and erosion resistance, specially profiled for low torque and extended life
Exceeds BS750 Flow requirements ••Minimum Kv 92 2000 litres / min ••Minimum Kv 350 5830 litres / min (with London Thread Outlet removed)
Fusion Bonded Epoxy Coating minimum 250µm DFT ••WRAS Approved Coatings & Elastomer
BSI Kitemarked (KM565051) & CPD certified (0086-CPD-565052)
Applications


Hydrant Product Range