Large Diameter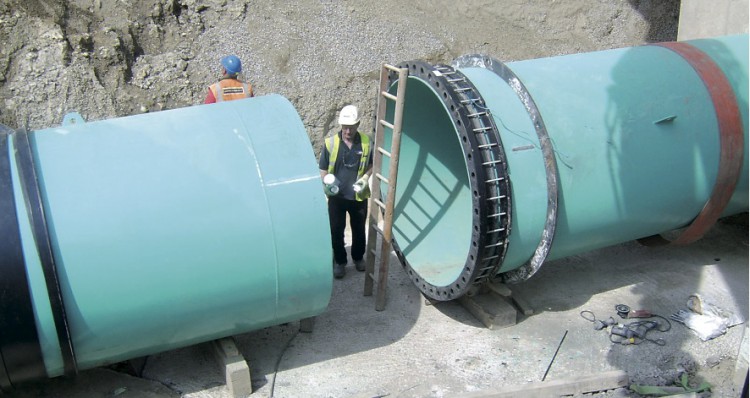 Robust & Reliable - a Proven Solution for New Lay Pipes
The dedicated range is designed for use with new-lay pipes, and other specified situations where the pipe material and nominal sizes are known in advance. Customers can choose from Viking Johnson's standard range or have them custom made to suit a range of diameters and working pressures. This flexibility makes Viking Johnson the natural choice for most major pipeline projects.
Design Liaison
Viking Johnson has worked with clients, consultants and contractors all over the world, assisting in the selection of the product most appropriate to each individual project. Such assistance can include detailed design co-operation with specifying engineers, site visits to aid successful installation,specially designed products to suit project requirements, proof testing in our comprehensive in-house test facility and handling of the extensive documentation and inspection requirements often associated with large projects.
Designed for Flexibiity
For pipeline design and installation engineers,the Viking Johnsonl arge diameter couplings are extremely versatile. Each coupling sleeve is internally barelled, allowing greater angular deflection. Ideal when accomodating misaligned pipes
Product Capability
Large diameter couplings and flange adaptors are available in a wide range of sizes to suit virtually any customer requirement. Products can be supplied to suit all standard and non standard pipe diameters from DN350 to DN4000. Stepped couplings join pipes of different external diameters and flange adaptors can be supplied with flanges drilled toany national or international standard, or to customers' ownspecification with a pressure up to PN100.
Approvals
All products are designed and manufactured under quality management systems certified to ISO 9001 and conform to the American Water Works Association's specification AWWA/ANSI C219 for bolted couplings.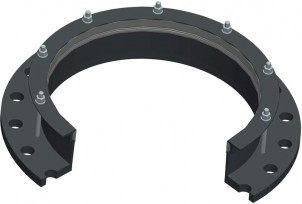 Applications



Large Diameter Product Range