QuickFit Couplings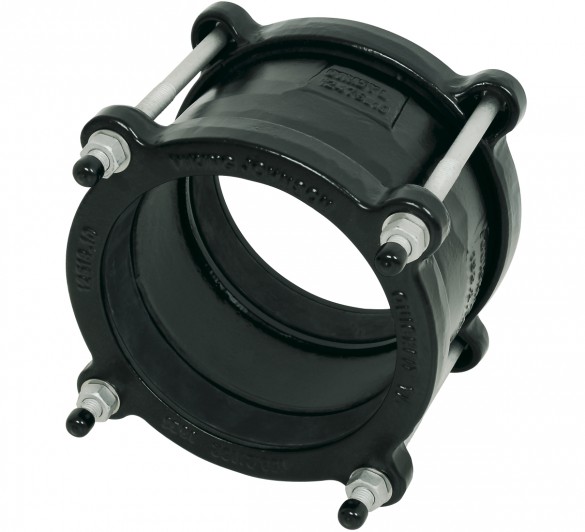 QuickFit products accommodate angular deflection between pipes. This makes installation easy and allows pipeline movement, such as ground settlement.
Long radius curves can also be accommodated, avoiding the need for special fittings with couplings up to 6º and flange adaptors to 3º
No need for specialist tools – just a 19mm A/F deep reach socket and torque wrench.
QuickFit couplings are capable of accommodating 10mm of expansion/contraction per fitting, flange adaptors 5mm.This reduces the need for supplementary expansion joints or bellows.
All cast QuickFit flange adaptors are supplied as standard with an extended sealing face, and are suitable for use with wafer style (butterfly) valves.
Fabricated flange adaptors can be supplied with either an extended sealing face or clear bore option.
Pipe Materials










Applications