AquaFast Large Diameter Flange Adaptor
AquaFast Large Diameter Flange Adaptor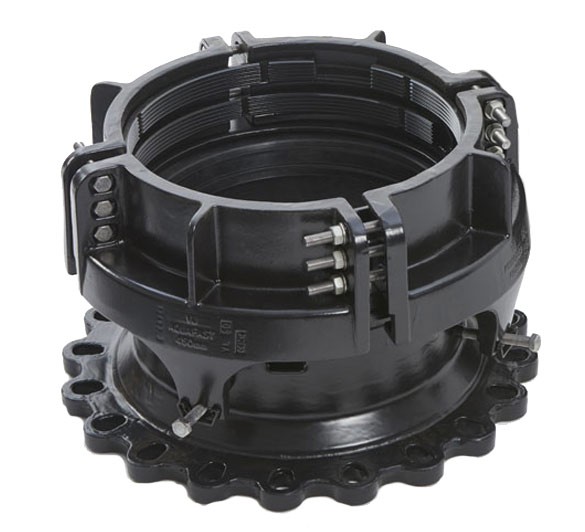 Adaptor can be used for repair - no internal restriction ideal for Sewage applications.
Fittings comes fully assembled.
Suitable for connecting pipes in wet/submerged conditions and above ground applications.
No requirement for a support liner, torque wrench or any other specialist equipment on site.
Easy to centralise on the pipe.
Reduced stockholding - One product can connect one nominal pipe size with common SDRs (11 & 17/17.6).
50 years design life expectancy.
Reusability - No spares requires for multiple installations.
Saves time and effort as Contractor only has to identify PE pipe nominal size to select correct fitting.
Minimal number of bolts to tighten.
Pipe Materials

Applications