MaxiFit
A Versatile Solution for Pipe Jointing.
MaxiFit universal pipe couplings are designed to accommodate plain ended pipes with different outside diameters. One fitting is able to connect a wide variety of pipe materials including steel, ductile iron, PVC, cast iron, GRP and asbestos cement pipes amongst others. The range is designed and manufactured under quality management systems to BS EN ISO 9001 and meets the requirements of the UK Water Regulations & EN 14525.
Wide Tolerance.
With up to 34mm tolerance on the pipe OD it not only eases installation but can reduce the need for expensive and time consuming trial holes, reduce stock holding and increase stock turn over. MaxiFit is an adaptable and economic solution to most pipe connections. All products in the range have a test pressure of 24bar on water (9bar on gas) and are suitable for 16bar working pressure for water (6bar on gas)..
Quick & Efficient Installation.
The versatile range is pre-assembled with an innovative gasket which has 'slide easy' ribs that reduce friction on pipes at the upper tolerance range of the fitting, providing maximum sealing pressure, even on scored, pitted and corroded pipe surfaces. The captive non-rotating bolt heads require just a single spanner to install with just one standard bolt torque across the range. These features allow for a quick and efficient installation even in the most difficult of conditions..
Extensive Range
The expansive range is available in sizes DN40 up to DN700 and includes MaxiFit couplings & MaxiFit Xtra long sleevedcouplings, MaxiStep reducing couplings, MaxiDaptor flangeadaptors, MaxiCap, MaxiThread End Cap, & MaxiFit Large Diameter couplings & flange adaptors.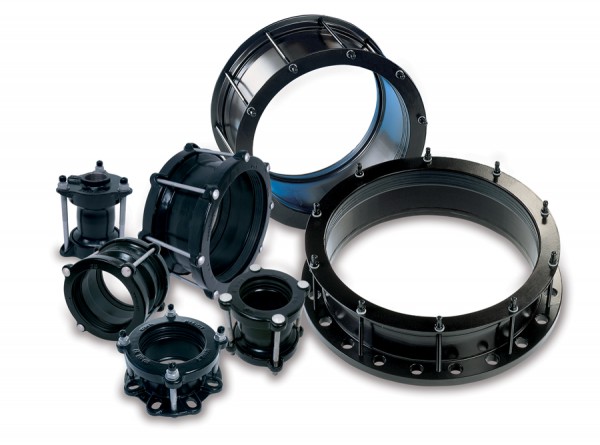 Applications