Viking Johnson News
2011
Posted on 01st Nov 2011
In November 2011, Viking Johnson together with it's Belarusian distributor, Setcom, won the acclaimed 'Best Building Product of the Year' in Belarus for it's Next Generation UltraGrip range. The range...
073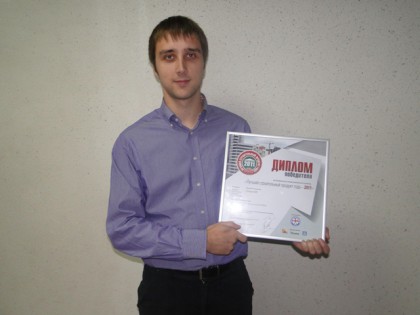 Posted on 01st Nov 2011
Viking Johnson had a great response from its exhibition at Aquatech 2011 at the RAI, Amsterdam. From 1st to 4th November, the exhibition stand was manned by the European sales force, who successfully ...
072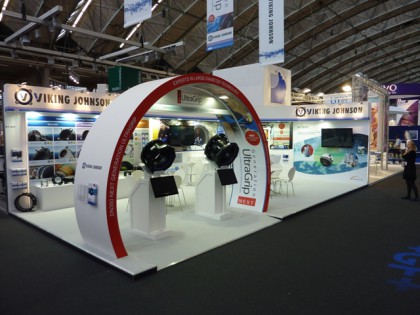 Posted on 01st Oct 2011
From 1st to 4th of November, Rilsan® fine powders are exhibiting jointly with Viking Johnson (stand 317, Hall 1) at Aquatech, the world's leading trade exhibition on process, drinking and waste water ...
071

Posted on 09th Sep 2011
Thanks to everyone for attending the Viking Johnson conference - 59 countries were represented! Please find below a slide show of images which we hope you will enjoy.
070
Posted on 01st Sep 2011
Utility: Municipal Corporation of Greater Mumbai (MCGM) Project: 900 MLD Water Treatment Plant Location: Bhandup Complex Contractor: Degremont India Ltd. Consultant: Mott MacDonald Specification:...
069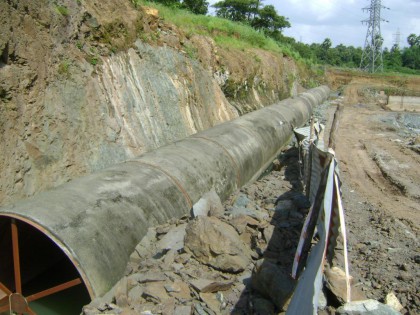 Posted on 01st Aug 2011
Viking Johnson will supply two large diameter couplings to repair the catastrophic mains burst on Liverpool Road in Huyton, Merseyside. The 40" inch diameter water main burst on the 18th July, sending...
068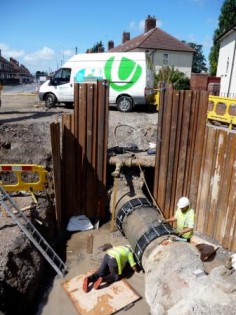 Posted on 01st Aug 2011
Viking Johnson will be exhibiting at this year's Aquatech exhibition at the RAI, Amsterdam, from 1st to 4th November. The exhibition is the world's leading trade exhibition for process, drinking and w...
067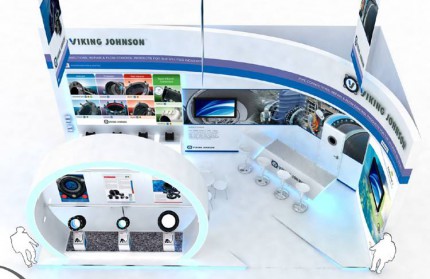 Posted on 24th Jul 2011
Viking Johnson has embarked on a multi-million pound investment in its Large Products Factory at Hitchin, with the aim of enhancing its business model to offer a world-class service. Viking Johnson is a leading brand of Crane Building Services & Utilities and manufactures pipe connections, repair and flow control products for the water & wastewater industry.
066
Posted on 01st Apr 2011
Viking Johnson UltraGrip has been supplied, via Kutotec, its distributor in Japan, to repair water mains damaged in the recent catastrophe. Earlier this month, the Japanese pipework system was cripple...
064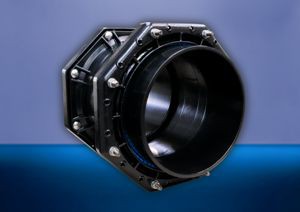 Posted on 01st Apr 2011
A Viking Johnson Distributor, Hygrade, based in New Zealand has been working closely with Christchurch City Council and City Care in restoring water supplies and repairing the sewer system in the Cant...
065