News
High Profile Irish Water Project - Ballycoolen
Posted on 05th Nov 2021
Viking Johnson have recently supplied product to a high profile project in Ballycoolen, Ireland.
Working with Irish Water, a large quantity of DN900 and DN1200 dedicated flange adaptors, couplings and dismantling joints were supplied. Roadbridge, the main contractor and a large Irish owned civil engineering company, have been installing these fittings from June 2021.
The project consists of a new trunk water main to serve parts of Dublin North City and North County Dublin, benefiting residents, businesses, hospitals and agriculture. It includes the construction of a 1200mm diameter trunk main from the Ballycoolen Reservoir site to Forrest Little to duplicate the existing 900mm diameter trunk main, a total length of approximately 10km.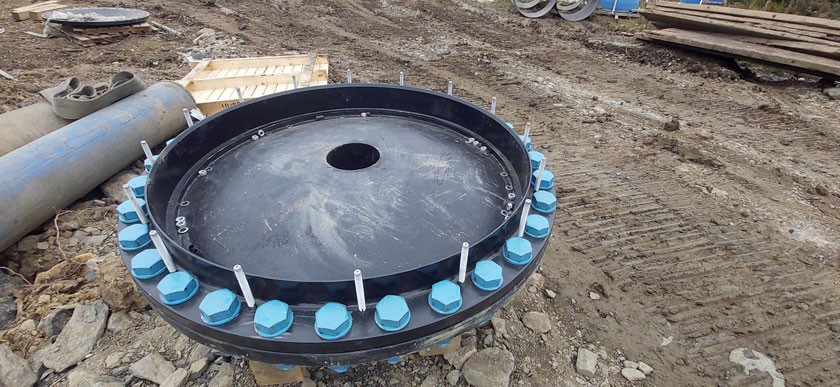 The existing water supply network depends on a single large diameter concrete water main built in the 1960's. It is operating beyond its capacity, which results in low water pressure across the region during periods of peak demand. The new additional trunk water main will improve the security of supply and resilience of the network, enabling long-term social and economic development in North Dublin and ensure that water pressures are maximised.
The works are due to commence in Q2 2021 and it will take two years for completion of the project.