News
AquaFast Large Diameter 3D Models - Now Available
Posted on 05th Apr 2018
3D models are now available for the New AquaFast Large Diameter product range.
AquaFast Large Diameter, designed for quick and easy installation on PE pipes provides an alternative to electrofusion and butt fusion for all trench conditions. The elimination of the need for a support liner, torque wrench or other expensive trench equipment makes it a simple fit and forget installation.
Now, with just 10 sizes, AquaFast will cover a range of multiple SDR's offering a significant reduction in traditional stockholding and allowing distributors and water utilities opportunity to have stock to cover all eventualities with off-the-shelf availability.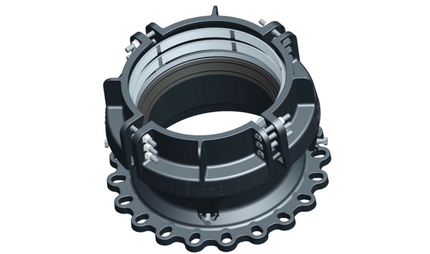 In the zip folders below, you can find a variety of both 2D and 3D files including DWG, DXF, IGS, PDF and STP for the Large Diameter AquaFast range for use in your designs and for your projects.
355mm AquaFast Large Diameter Coupling Zip File
400mm AquaFast Large Diameter Coupling Zip File
450mm AquaFast Large Diameter Coupling Zip File
355x300mm AquaFast Large Diameter Flange Adaptor Zip File
355x350mm AquaFast Large Diameter Flange Adaptor Zip File
400x350mm AquaFast Large Diameter Flange Adaptor Zip File
400x400mm AquaFast Large Diameter Flange Adaptor Zip File
450x400mm AquaFast Large Diameter Flange Adaptor Zip File
450x450mm AquaFast Large Diameter Flange Adaptor Zip File
450x500mm AquaFast Large Diameter Flange Adaptor Zip File