Large Diameter Flange Adaptor - Wylfa Nuclear Site - Wales
Case Studies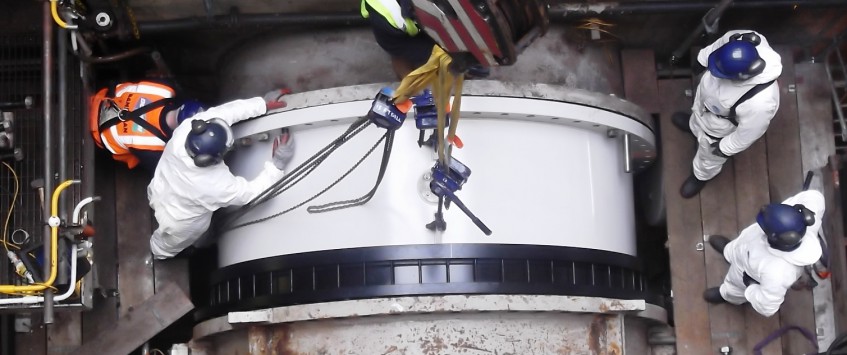 Large Diameter Flange Adaptor - Wylfa Nuclear Site - Wales
Viking Johnson has supplied a bespoke
Large Diameter Flange Adaptor
to Doosan Babcock Energy LTD, which has been installed as part of maintenance work at the Wylfa Nuclear Site on the Isle of Anglesey in North Wales.

The bespoke Flange Adaptor has a diameter of 108 inches and was installed into the cooling water pump house system. The cooling water is used to feed the steam turbine condensers to enable electricity generation. The new Flange Adaptor replaced an existing unit following a 54 year operational life!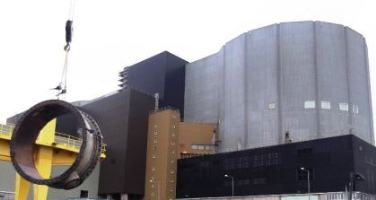 Wylfa Nuclear Site is home to the world's physically largest nuclear reactors with all work carried out following the most stringent standards in safety and nuclear regulation. It goes without saying that the quality and longevity of products is of paramount importance within this industry.
Image shows older Viking Johnson Flange Adaptor being craned out at Wylfa.
Download this Case Study (PDF)