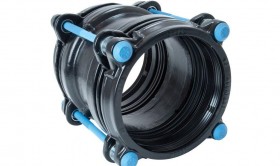 New enhanced AquaFast has improved design features for both couplings and adaptors. AquaFast is easier to install when making PE & PVC pipe connections. It offers an enhanced gripping action with greater flexibility to the user and also the ability to be installed on oval or coiled pipe. Available in a range of sizes from 63 to 315mm.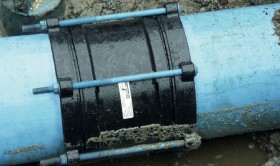 A quick, efficient and permanent repair of a polyethylene burst water main in Stockport using an AquaFast coupling.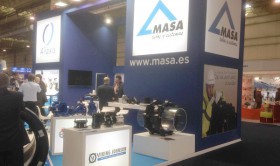 MASA presented in SMAGUA exhibition in Zaragoza, at the beginning of March, the extension of Ultragrip Range to large dimensions. Helping MASA to show the increasing portfolio they have to give solutions for both new works and repair applications.