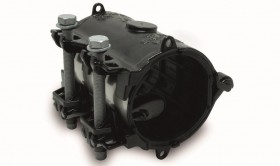 The award-winning Remote EasiClamp can be installed under pressure so there is no costly mains shutdown, no disruption to customers, and no dirty water complaints. The Remote EasiClamp minimises health & safety risks to operatives and is available in three popular sizes DN80, DN100 & DN150.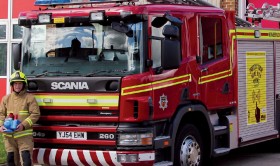 Humberside Fire & Rescue uses water hydrants to connect to water mains in emergency situations. On route to a scene, the Fire Brigade is able to find out where the nearest hydrant is located and its exact specification so that it can act quickly on arrival.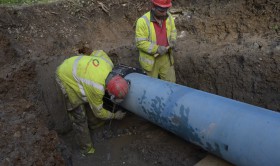 Viking Johnson MaxiFit Couplings were used for the emergency repair of a mains pipe which burst at 4am on May 7th in Canterbury. It meant thousands of customers in the city had either no water or low water pressure.