MultiPort Plug Valve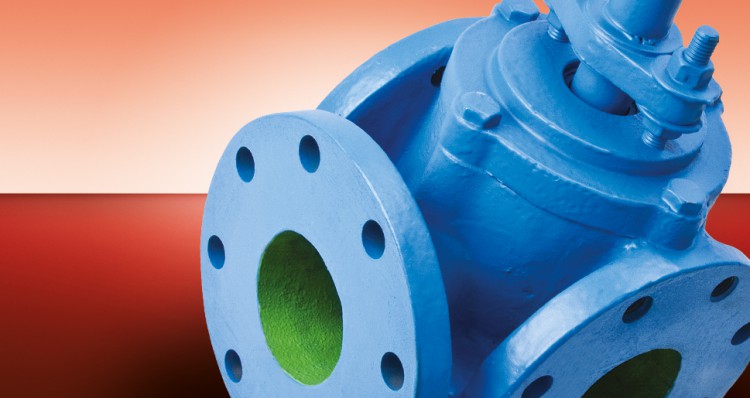 Offers the Perfect Solution for Flow Diversion & Control.
The MultiPort Plug Valve is a 3-way, non-lubricated diverter valve. It features an internally epoxy coated body and an elastomer coated plug face.
The valve operates without the need for lifting prior to turning the plug. Valves are furnished with replaceable sleeve type bearings which are of sintered, oil impregnated austenitic stainless steel. Valve shaft seals are 'U' cup, self adjusting and replaceable without removing the bonnet from the valve. The valve bonnet seal is an 'O' ring allowing metal to metal body/ bonnet contact.
Quality Construction
Wrench operated valves DN50 - DN200, are capable of being converted to worm gear or automated operation without removing the bonnet or plug from the valve. All wrench operated valves are equipped with a 50mm square drive for use with removable levers or a waterworks T-key. Worm gear operators, where required, are of a heavy duty construction with a ductile iron quadrant supported by oil impregnated bronze bearings. The worm gear and shaft are manufactured from hardened steel and supported in roller bearings.
Applications


MultiPort Plug Valve Product Range